Mobilise/Demobilise will take place in the web-based platform UpStage, where artists collaborate in real time using digital media (audio-visual streams, images, animations, text2speech, live drawing, text, etc) to present interactive live performances for online audiences (cyberformance). This project will mobilise UpStage itself, which until now has only functioned on laptops and desktop computers: the platform will be adapted for mobile devices (smartphones and tablets), making it accessible to those who access the internet via a mobile device, e.g. in the developing world, and increasing its appeal to young people.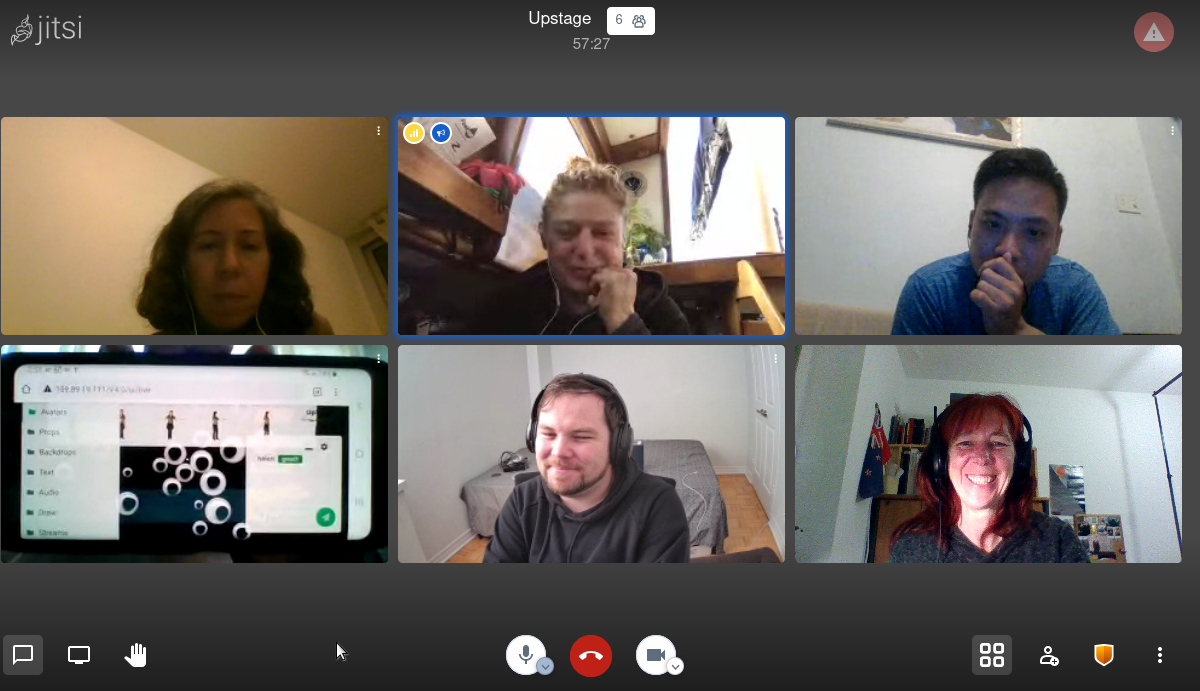 Developed in 2004 by the globally-distributed cyberformance troupe Avatar Body Collision and artist-developer Douglas Bagnall, UpStage is a groundbreaking platform, conceived by artists who sought to explore the artistic potential of live performance on the internet but could not find the tools they needed and so built their own. There is no other platform freely available that provides the functionality of UpStage, along with a clear artistic purpose and an established community.
Contributors welcome!
UpStage is open source and we welcome all contributors, from developers to documenters and everything in between. If you have a little or a lot of time to offer, and want to be part of a unique creative open source project, please get in touch:
Read more about contributing here.