The first Mobilise/Demobilise festival took place online, 15-18 October 2021, and featured three new performances, presentations and discussions.
Programme
All times are central European time; click on the time converter link to find your local time. Stage links were made live shortly before show time and the audience encouraged to enter 5 minutes before to allow time for the stage to load and to chat.
Friday 15 October
Time CET

Event
19:00
time converter
What moves you?
festival opening, presentation of the project and launch of the new UpStage platform
19:30
time converter
ReMove
performance by Teater InterAkt
Saturday 16 October
Sunday 17 October
All events were recorded for documentation of the project; audience members can be anonymous, and no personal data is collected unless participants voluntarily enter information into the text chat.
ReMove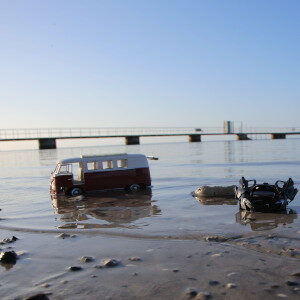 The performance ReMove portrays a young Malmö skater and her dreams of the future – dreams that are set against a climate crisis that becomes more acute with each passing day. How do dreams and reality meet in action? Should we care, and if so how and about what? The audience participates digitally during the performance. ReMove is Teater InterAkt's first digital community work and the second collaboration with Parnian Faizi.
Föreställningen ReMove porträtterar en ung malmö-skejtare och hennes drömmar om framtiden. Drömmarna ställs mot en klimatkris som blir mer akut för varje dag som går. Hur möts drömmar och verklighet i handling? Ska vi bry oss och i så fall hur och om vad? Publiken deltar både live och digitalt under föreställningen. ReMove är Teater InterAkts första digitala communityarbete.
Created and performed by Manel Ruiz Blas, Parnian Faizi, Sara Larsdotter Hallquist, Jesper Miikman, Cecilia Nkolina.
Repose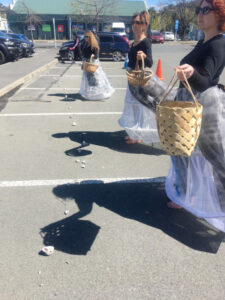 Repose physically and virtually explores the shifting geographies of the Whakatū/Nelson coastal edge by introducing the lethal Victorian practices of crinolines and the application of the Cartesian grid. Three billowing figures trace current and historic paths, creating a tidal strandline through urban infrastructure and flooding carparks.
With thanks to processional performers Mel McColgan, Lyn Russell and Sally Shaw.
Refinery Artspace; GetFrocked, John-Paul Pochin, Faye and Karl Wulff.
Go Go Go
Artists from Schaumbad Freies Atelierhaus Graz have been looking at car traffic in the city and in June 2021, they made a street performance in Neutorgasse. This was further developed in UpStage and now, under the title Go Go Go reflects on where the development should go. On Saturday 16.10. at 18:00 the artists will perform live from Schaumbad and local audience are welcome, also for the Sunday Art Brunch im Bad.
Created and performed by Katharina Aschauer, cym, Alexandra Gschiel, Eva-Maria Gugg, Doris Jauk-Hinz, Anita Hofer, Rebecca Hofer,  Keyvan Paydar and Eva Ursprung.
Thanks to: Bundes Ministerium für Kunst, Kultur, öffentliche Dienst und Sport (Austria).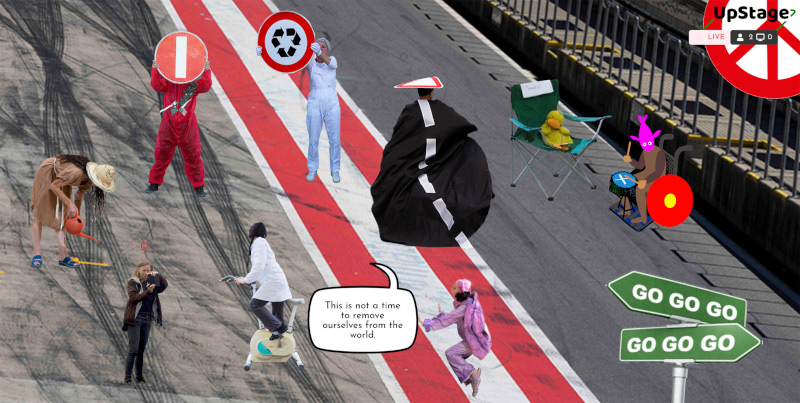 Technical Information
UpStage is designed to work on all standard browsers and all operating systems, however there are some known issues and recommendations.
Chrome or Chromium are the recommended browsers.
Firefox: there is a websocket configuration issue; if you are using Firefox, when you enter UpStage a pop-up window will tell you what you need to do to make it work.
Safari: UpStage will not work in Safari 13 due to a bug in Safari. If you are using Safari 13, please upgrade to Safari 14 or use a different browser.
If you would like to test access at any time, you are welcome to enter this stage. If nothing is happening, you will see the curtain and the chat.
Remember to have your computer volume turned up; use headphones for best audio experience.
Don't be shy to use the chat!