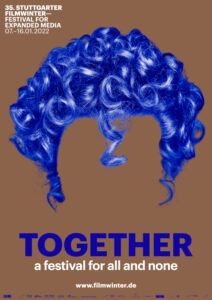 We are delighted to have the opportunity to present Mobilise/Demobilise for the second time at the Stuttgarter Filmwinter on Sunday 16 January 2022, which this year has the theme "Together – a festival for all and none".
Click here to join the presentation.
Helen Varley Jamieson, Eva Ursprung and Sara Larsdotter Hallqvist will give a presentation entitled "Next Moves". As well as speaking about the theme, the research and development process and our experiences of creating and presenting cyberformance in the new UpStage platform, we will also discuss the next moves for the project as it continues throughout 2022.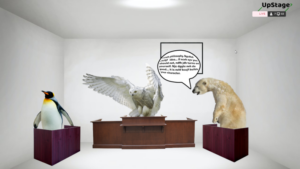 The presentation is from 11:00 to 12:30 CET, and will be followed at 13:00 CET by a 90-minute workshop "UpStage Moves". This workshop will give a hands-on introduction to UpStage for anyone who is interested in learning how to use the platform. All Filmwinter events are free and accessible online, but it is necessary to register for the workshop.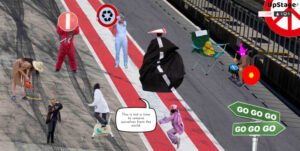 More information is available in German on the Filmwinter website, about the presentation and the workshop.