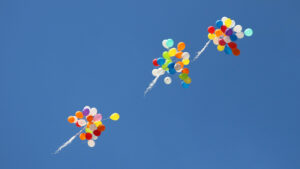 The first beta release of the new UpStage had such a strong impact that we forgot to announce release 2!
So we take it back and present release 3. Release 1 was for us the opportunity to open the first user tests and to start our first workshops with artists.
The use of UpStage by the testers and the artistic team was very informative and allowed us to respond to different needs. Once the fixes and the development of new tools stabilized, we made release 2. The tests continued and the experience during workshops and rehearsals guided the development of this third release.
Release 3 went live on the testing server at the end of May, here is a summary of the major changes that you will find:
new tools: live drawing, text2speech to give avatar voices, and streaming
the ability to add players to your stage to give them permission to perform on stage with you
add a message at the start of the live event for audiences and players to read
ensuring that late audience receive all media from the current scene in order to provide the best possible experience
a very well-advanced user manual
the management of avatar voices
the management of the background color
the management of video stream from your webcam or external streams
What was fixed ?
adjustments have been made to make the use of media more fluid on the stage
increase media support for new file formats
improve the backstage workflow
That was only the biggest changes. Others fixes are still to come with new features also. Thanks to the collaboration of artistic teams allowing us to enhance their experience! And a big thanks to the awesome developers for their magic!