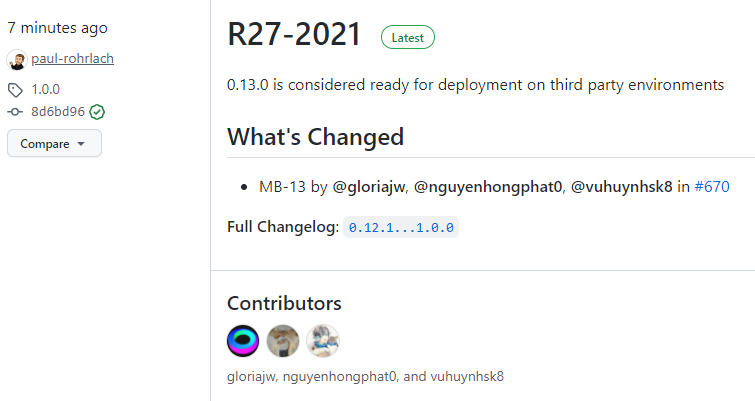 I am thrilled to announce that today, we made the decision to re-release version 0.13.0 as version 1.0.
This release, titled R27-2021 contains no changes since R26-2021.  Rather, it signifies that this is the first version we will be shipping out to our partners and helping them install on their own systems.
On behalf of myself, Helen and Vicki – I'd like to thank the team for their immense efforts during this iteration, we are continually impressed with how quickly you work and are thrilled to have you involved.
It has been an incredible journey that started back in July of 2020 and we couldn't have asked for a more talented and dedicated group of designers, developers and artists.
Thank you!